Sudden trip for countdown to 2020 at Osaka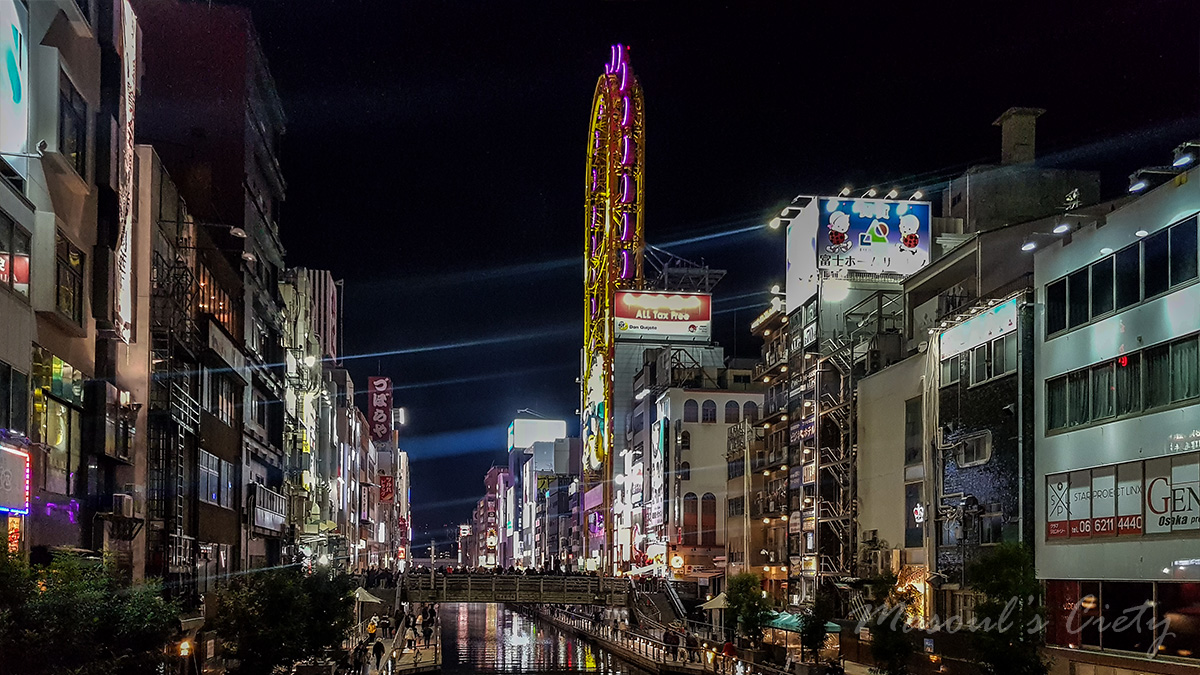 There was a long holiday at the end of last year. I didn't know where to countdown. Some year I came back to hometown or go to somewhere with him but this year we had no plan to do and no place to go until...
One of these holiday while I was ordering the food from Grab application as usual, instantly my mind changed. I pressed to some airline application and looked for the price for anywhere in Japan. Suddenly I found the proper price that was not too expensive and I can accept it. So I decided to reserved the ticket to Osaka for countdown to 2020.
That was the sudden trip because I reserved the ticket before 2 days of departure.

I used to stay at Namba this time I also stayed at Namba.
Actually, I wanted to countdown at USJ but at that time I didn't know the ticket for countdown at USJ was sold out already so I decided to countdown at Dotonbori instead.
(remark: if you want to countdown at USJ you have to reserve the pre-sale party pass. They start to sale around September of the year until around 24 December [at least the last year they were sold out at 24 Dec] and if they are sold out you can not buy anymore)

USJ on the day before countdown
Come to Dotonbori. On the last day of the year there is some strange tradition. You will see the naked guy is jumping to the cold river for something I don't know why but I think for celebrating countdown somehow. Of course! That was winter and the river was very cold. The weather was around 5°C.

So many people in there.
These place were so many people including Japanese and foreigners came to this place for waiting to countdown. The naked Japanese guys enjoyed jumping to the river one after another. People shouted and cheered. It made a sensation quite well until the police came to clear up the area. (lol) They stopped jumping and everyone was waiting for the new year

Dotonbori River I didn't take a picture when Japanese guys was jumping.
Anyway, I stood on the Dotonbori bridge while the cold weather breezed to me until the last day of 2019 has passed and the sound of celebrate getting loud. I welcomed 2020 with my boy and everyone there, so cheerful!
This is the second time to Osaka but I still lost the way and confused about the train. On the others day of this trip, there were funny stories I have to tell more. See ya next time.
Bonus

On the way to Arashiyama

I think I love Yakitori (焼き鳥)
For more stories next time.